Drake is no stranger to the spotlight. After smashing records with his new album 'Scorpion' and having a viral song/dance with "In My Feelings", we reflect on all of the iconic moments Drake has had throughout his career. From concerts, to videos, to daily life moments, there has been plenty of times Drake took the world by storm. Since this list can literally go on forever, we decided to stop at 10 for the sake of the reader.
(This list is in no particular order).
1. YOLO (2012)
If you rewind the clock back to 2012 you will remember the phrase of the year…. "YOLO", which stood for "you only live once". Between the media, instagram captions, memes, and everyone and their mom saying it, YOLO made its place in history. But the reason why…….?  Drake. When he dropped "The Motto", the line "you only live once thats the motto n**gga YOLO" was solely responsible for the explosion of the phrase. In return it became one of the biggest songs of the year and was even nominated for a grammy.
2. Drake and Madonna Kiss (2015)
This one came out of nowhere but it quickly made its way around the internet. In 2015, right after dropping 'If You're Reading This It's Too Late", Drake became the headliner of Coachella. If you are familiar with the album, you know he as a song titled "Madonna". After performing the song, he was able to bring Madonna out for a guest appearance. After a couple of songs she had Drake sit down and proceeded to make out with him right before she left the stage. Although she was 50 at the time, Madonna is one of the most popular artist of her generation as well as a sex symbol of the 80's. There were reports that Drake was disgusted with the kiss, but he later addressed the reports and put them to an end.
3. Forever (2009)
Although Drake had already had a name for himself, "Forever" put him over the top. This star-studded song was actually a remix to the original version of the with just Lil' Wayne and Kidd Kidd. But this version goes down in history. Not only does it feature the biggest names at the time in Kanye, Wayne, and Eminem, but the songs was created for the soundtrack of LeBron James' documentary More Than a Game. Being so young at the time, this was huge for Drake to be a part of. It didn't make his career, but it definitely gave it a big boost.
4. 2015 OVO Fest (Meek Mill Diss)
In 2015, Drake was doing crazy numbers with his diss track "Back to Back". Not only was this song iconic itself in becoming the first diss song nominated for a grammy, but the performance he put on for it was LEGENDARY.  During this time, the feud between Drake and Meek Mill was completely one sided (In favor of yours truly). So to have even more fun, Drake decided to taunt him even more at his own OVO Fest.  While performing the song, the backdrop was a compilation of memes about Meek Mill's "L" that were circulating around social media at the time. To add insult to injury, moments later Drake introduced Will Smith to the stage as "the best rapper out of Philadelphia (Meek's hometown)". All fun and games aside, OVO Fest in 2015 had a star studded performance line up. Day 1 was Kevin Hart. Day 2 was J. Cole, Big Sean, YG, and Jeremih. And day 3 was Drake himself with appearances from 50 cent, Trey Song, PND, Dj Khaled, and more.
5. What A Time To Be Alive (2015)
Where do I start with this one. To begin with, a surprise Drake album would've had everyone going wild. But a surprise collaboration album with Future? Everyone actually lost their minds. Both coming off albums that year, this was very unexpected. One day there was just normal music, the next day we had this album. Packed with hits like "Jumpman", "Big Rings", "I'm the Plug", and pretty much every other song, this album cemented its place in history. It debuted at #1 on the Billboard 200 and it quickly went platinum right after. Besides "Watch the Throne" by Kanye West and Jay-Z, this was the only other big collab album at the time. Since then many artist have teamed up to drop a joint tape, but nothing stacks up to this.
6. Rihanna (2010-2016?)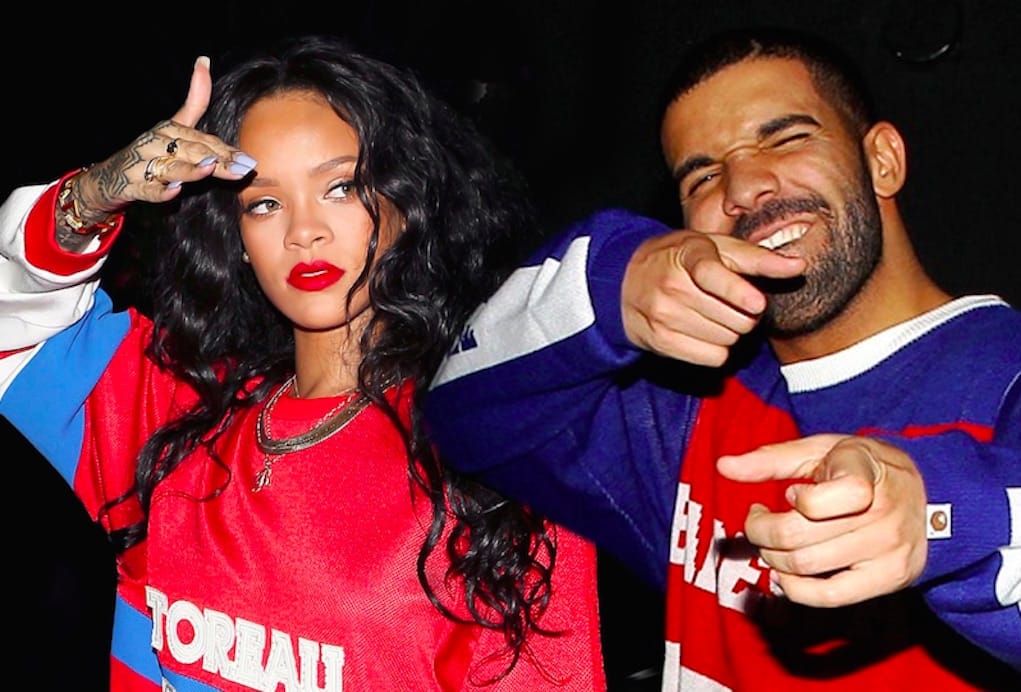 "One of my baddest women ever I call her Rihanna…. but thats cuz' her name is Rihanna"
For the longest time Drake and Rihanna had a very complicated relationship. Sometimes "just friends", other times they were lovers, and at the very least of things they worked on music together. It is unclear if they ever seriously dated, but by the looks of it the two were definitely an item. For Drake this was great to see him actually fall for a girl and settle down as what was expected to be the next power couple. But unfortunately they did not end up together. But while things lasted, this was a great moment in Drakes life. Not only did he have one of the best looking and most talented female artist ever at his side, but Drake had a go to feature. Actually they had each other. Aside from being alike as people and being a great couple (theoretically), they were phenomenal together on every track.  From "What's my Name", "Take Care",  "Work" and "Too Good", every thing they made was gold. And to add to that, even their performances together were just as good. Whether they were on and off 100 times, the moment they had will always be part of who Drake was.
7. I'm Upset Music Video (2018)
DEGRASSI REUNION!!! If you haven't seen he video yet, I apologize for the spoiler. For those Degrassi fans out there this one really hit the spot. After going on a streak of great music videos this one tops them all. Drake actually got almost the entire cast of Degrassi to shoot this music video. It even takes place at the school the show was filmed at. This reunion had everyone on social media going crazy.  Big ups to Drake for this one. The man is a genius.
8. Fortnite with Ninja…..then Juju and Travis Scott (2018)
If you don't know who Tyler Blevins (Ninja), he might be the most popular Fornite player in the world. He averages around 200,000 viwers per Twitch stream but this time was just a little different. Having played with some bigger names before, Ninja is by all means  just a regular gamer. He has around 8 million followers on instagram where he shows clips of his gaming action. On March 14th, Ninja teamed up with Drake to deliver the most watched Twitch stream of all time with 600,000 live viewers. After a few rounds of duos, Steeler's WR Juju Smith-Schuster and rapper Travis Scott joined the two for a full game of squads. This might just seem like a stupid game to most people but to the millions of players and fans this was a legendary moment. Gameplay of the stream can be seen here.
9. 13 Billboard Music Awards in One Night (2017)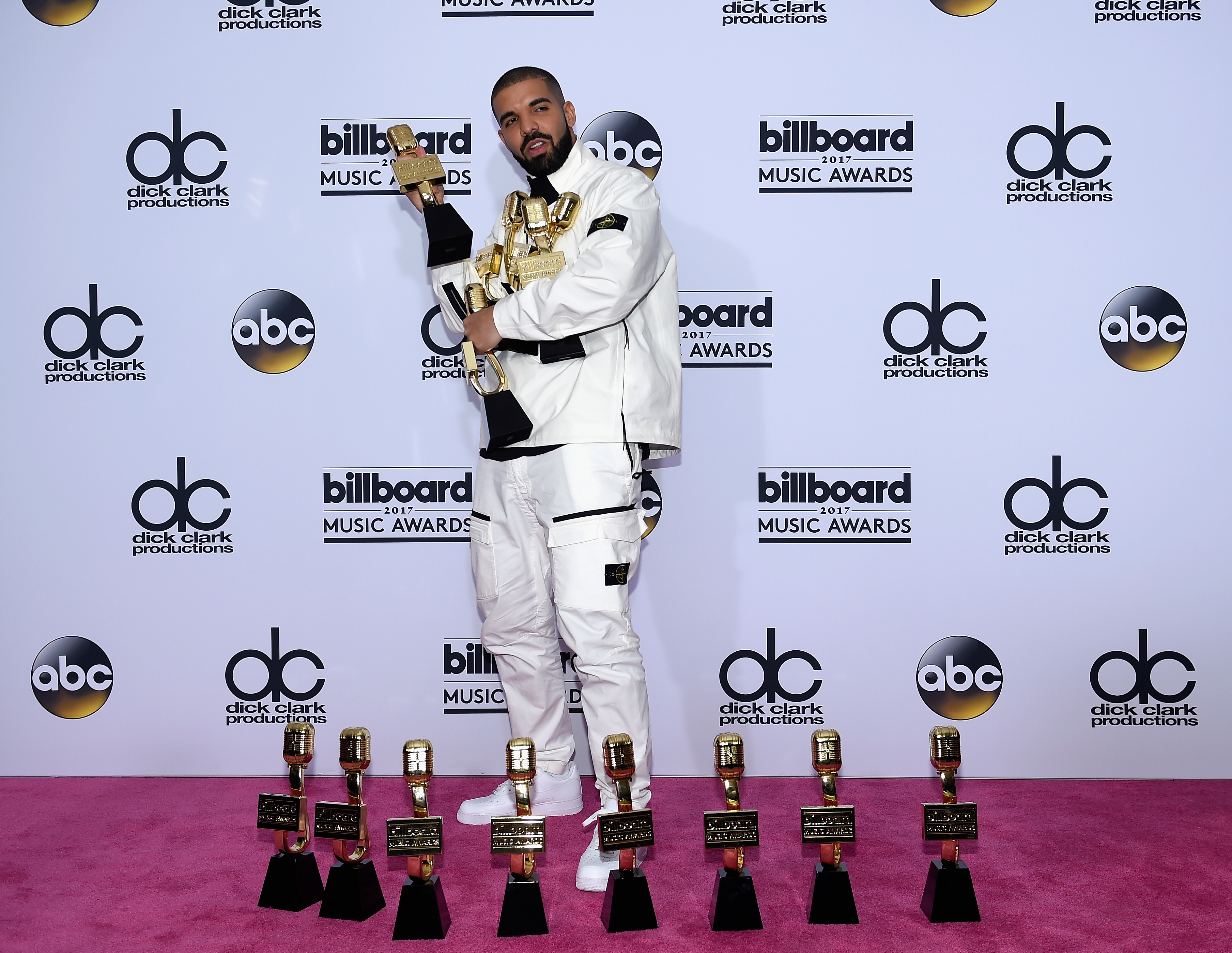 Records are meant to be broke right? Well not this one. At least not any time soon. In 2017 Drake walked away with 13 awards in one night. YES 13. How that is possible? I still don't even know. But not only did he steal the show with winning everything, he also gave some pretty good speeches. For one award he randomly shoots his shot at Vanessa Hudgens and squashes beef with Ludacris. Watch the video here. To make a night that seems all about Drake, he spreads love to other people and neglects the spotlight over his head. If you are still puzzled about the 13 awards he won here is a list of each awards
– Top Artist
– Top Male Artist
– Top Billboard 20 Artist
– Top Hot 100 Artist
– Top Song sales artist
– Top Streaming Songs Artist
– Top Rap Artist
– Top Rap Tour
– Top Billboard 200 Album – 'Views'
– Top Rap Album – 'Views'
– Top Streaming Song (Audio) – 'One Dance'
– Top R&B Song – 'One Dance'
– Top R&B Collaboration – 'One Dance'
10. Hotline Bling (2015)
In the beginning I said there was no particular order for these iconic Drake moments. That was true for the last 9 but I had to save the best for last. Hotline bling by the numbers is the biggest song Drake has made. With 1.4 billion views on Youtube this song sets a record for himself and pretty much every other artist in the world. Breaking a billion views is not the easiest thing in the world. Not only is the song iconic but the video compliments it so much. The quirkiness of Drake dancing in a color changing box made this video go viral in seconds. Within a day of its release there were hundreds of memes, video spoofs, and skits flooding the internet. Cheers to Drake's biggest and most iconic song ever.
Missed The Cut:
Drake SNL Skits
ESPY host
God's Plan
Wayne vs Drake Tour
Drinking from Grammy
Nothing Was The Same
Take Care
OVO x Jordan
Nicki Minaj Lap Dance