We all know by now that the Migos are one of the biggest names in hip-hop. But since the rise of their fame it feels like two of its members are getting the all the attention. That being Offset and Quavo. From making news headlines to scooping up and handful of features, that leaves us asking "where is Takeoff ?".
In 2017 Offset and Quavo both dropped collab tapes with different artists. Quavo joined forces with Travis Scott to deliver "Huncho Jack Jack Huncho", while Offset teamed up with 21 Savage to make "Without Warning". After several months of waiting there is still no Takeoff collab tape. So since we haven't heard any news on this tape, our team at RhymeSource decided to compile a list of artist that would match best with Takeoff.
1. Lil Yachty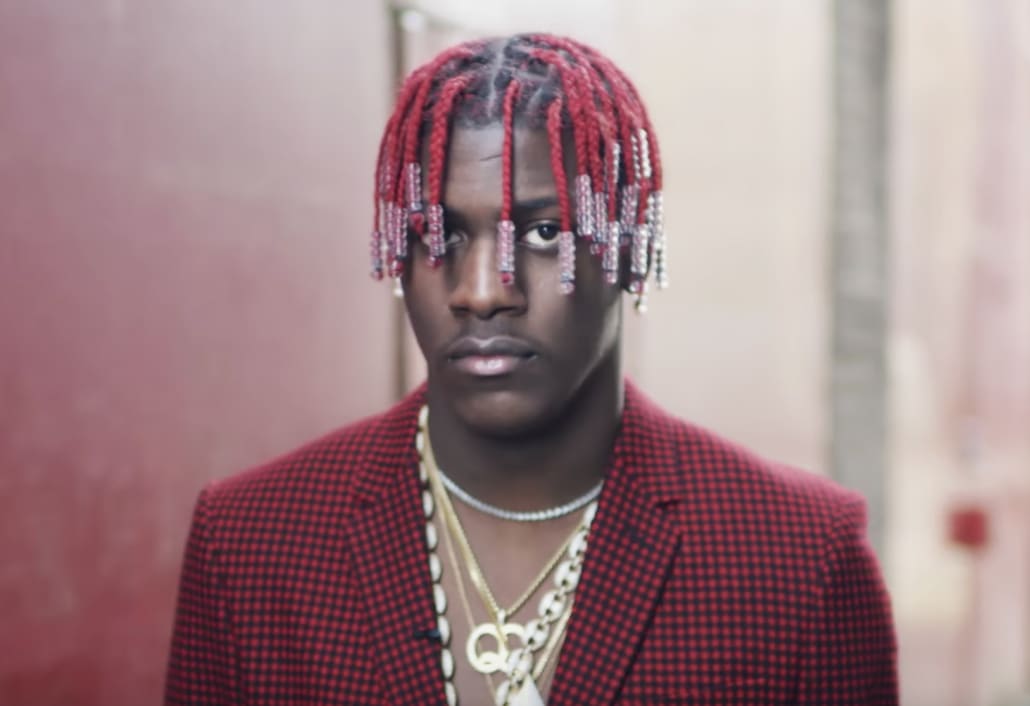 After the release of "Huncho Jack Jack Hunco", there were rumors of a Lil Yachty and Takeoff collab album. But rumors are rumors for a reason. Although it was just a rumor, there is still a good chance that we see a tape from the two. Yachty and Migos teamed up multiple times for hit singles like "Peek A Boo", "Ice Tray", and "Night Call". So there already is some sort of connection. Yachty even previewed a snippet of a song together titled "Ghost". Whether they actually do or do not make a tape together, we still think Yachty is a great candidate for Takeoff. They both have smooth flows and have the ability to rap over softer beats as well as harder beats. They proved it multiple times individually and I'm sure together it will only sound better.
2. Trouble 
Atlanta-based rapper Trouble is still working his way into the game but that doesn't mean he can't rap. Most people only know Trouble for his song with Drake "Bring it Back" but he has a few other good songs that should've had more plays. The reason Trobule makes a great fit for Takeoff is because of their verse in YFN Lucci's "Key To The Streets". The last verse is split between both Trouble and Takeoff and THEY KILL IT! It honestly it was one of the most underrated verses in 2017. They go bar for bar switching up like 3/4 times. If you haven't seen what I'm referring too click here and skip to about 3:30 in the video and you will see why a tape with these two would be fire. Aside from that, this would be perfect for Takeoff because he would be the star of the show. He would be the bigger name of the two so there is more attention for him to gain. Also as a big addition, Trouble is also good friends with Mike Will who produced his whole album "Edgewood". Just saying…. thats not a bad person for them to be involved with.
3. Tee Grizzley
Tee Grizzley had a great year and continues to come out with fresh music. He is an artist that elevates rappers to become better on their songs. His last album "Activated" delivered a handful of features which all delivered some fire verses. Some of the names include Chris Brown, Lil Pump, Lil Yachty, and more. His ability to attract names and actually get them to lay down a good verse is impressive. Him and Takeoff would fit perfectly. Both pretty good lyricists, rap on the same types of beats, and have distinct voices that would make any track bump. In addition the they are two of the most underrated rappers in the game right now. This collab would be a statement album to show what they can do. The two had their own song on the Quality Control mixtape called "We the Ones". Just listening to it one time you can hear a fit that makes you wonder why they haven't released any other songs together.
4. Rich The Kid
Rich the Kid and Migos has been workin together since their early years in the game. Both based out of Atlanta, Migos and Rich have similar tastes in music. You can tell by the way they rap and the instrumentals they choose. Although very similar, Rich The Kid has his own distinct sound. His raspy and soft toned voice sounds very good when paired up with any one of the Migos. They've been together in a handful of songs including "Dat Way",  "Lost It", and "Goin' Crazy". Takeoff and Rich could replicate that flow and use it to make a collab. As an artist that uses a lot of features since he started out, it would be good for Rich to have a partner on a tape. And for Takeoff? This is a perfect opportunity to work with someone who's popularity is rising by the second. Plus the fact that they already worked together multiple times and are pretty good friends, this should be a no brainer. If you want to hear what they would sound like click here to listen to a very old song by Rich The Kid ft. Takeoff.
5. Calvin Harris
I know what most of you are thinking. "A DJ? Calvin Harris? WTF….." But just hear me out. Obviously Calvin Harris and Takeoff would most likely never make an album together but here is why they should.  If you listened to "Funk Wav Bounces Vol. 1" you will notice that Takeoff is featured alongside Snoop Dogg and John Legend for "Holiday" and not with the rest of Migos on "Slide". Although it seems like a low blow, I think it was smart to leave Takeoff from the track. A song like that didn't need all of Migos too be great. To be honest it didn't even need one. So all in all, a Takeoff verse would have made no difference to the song. But on "Holiday", Takeoff is on his own (from Migos) and delivers a great verse. It almost seemed natural for him to be on that beat. Plus the way Migos rapped on slide, it shows how well the two different styles work together. For Takeoff this would be a great opportunity and will allow him to showcase his true talent. With Calvin Harris behind the boards and maybe a few features from some friends, this would be an album for history.